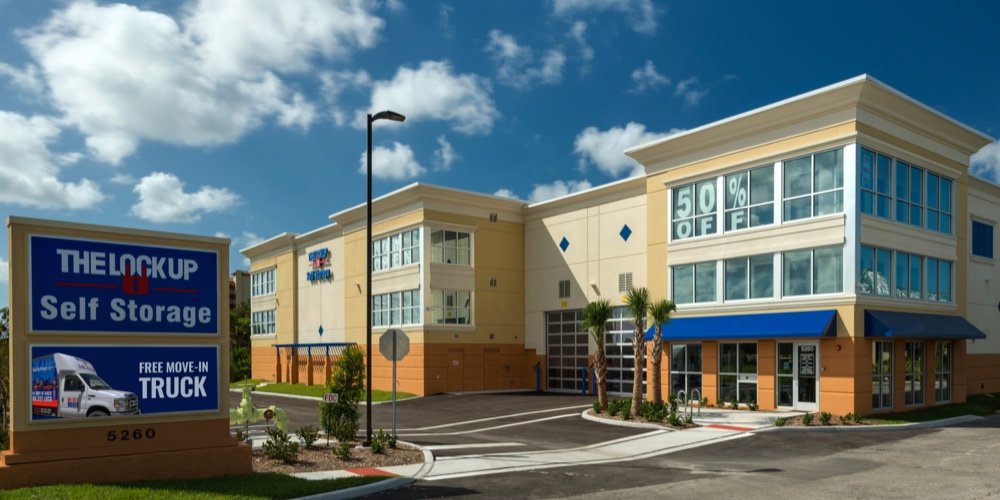 Florida - Sarasota Self Storage
OFFICE MON-FRI 9:00- 5:00 SAT 9:00 - 4:00 SUN 10:00 - 2:00 ACCESS 6AM - 9PM
Save up to 20% on Sarasota Self Storage when you rent on line!

Sarasota Self Storage Unit Features:
Carpeted Hallways and Secure Self Storage Units
Climate Controlled Interior
Electronic Coded Access
Full Size Passenger Elevator
Motion Sensitive Lighting
Security Camera Monitoring
More about our Sarasota self storage facilities
The Lock Up's Sarasota self storage units offer the solution for all of your home and office storage in Florida.
Conveniently located across the street from the Phillippi Creek Village Restaurant & Oyster Bar, our Sarasota self storage location has been serving the Nation's personal and business storage needs for over 30 years. We're also happy to serve the Longboat Key, Sarasota Springs, North Sarasota and Fruitville areas.
Our Downtown Sarasota Self Storage Facility is a 100% Air Conditioned, State of the Art facility – built to "Category 5 Hurricane Standards". Security features include, video surveillance, gated access, and individual door alarms. Cylinder locks are also provided – this is a tamper proof lock, which fits flush with the door.
A wide variety of moving supplies is offered, and to help you with your local move-in, The Lock Up offers access to a FREE truck. This 11 foot, box bed truck includes a ramp, blankets and a hand truck - that adds up to tremendous, tension free savings on moving day.
Surrounding zip codes include: 34230,34231,34232,34233,34234,34235,34236,34237,34238,34239,34240,34241,34242,34243,34260,34276,34277,
34278